Aristadoe - Hip-Hop Artist
Robert "Aristadoe" Soto, an independent artist from Hartford, Connecticut, is one of few rappers that describe himself as free, honest and anxious to get genuine messages through to anyone with a set of speakers.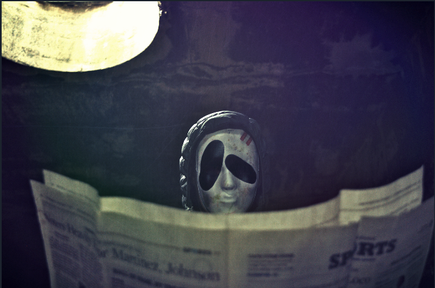 Born in New York City, raised in the hardcore streets of Washington Heights. The son of Dominican parents, Aristadoe grew up listening to different genre of music: Latin, Soul, hip-hop, R&B, Club, Rock, you name it. As well as reading children's rhyme books.
 "As a kid, I had little interest in playing much with toys or watching cartoons, comic books graphics and color schemes did inspired me. But, it was more about the music, hip-hop. Memorizing every word from the hottest artist, led me to start writing rhymes, poems and even slogans during middle school and high-school. I was inspired by the best, for their originality, creativity and passion." -Aristadoe
 This multi dimensional rapper, rhymes about all sorts of topics while conveying a message submerge in layers with a combination of straight forwardness and sarcasm. From his braggadocio lyrics and deep thinking, Aristadoe's music combines lyricism with melodic catchy hooks for the listeners to absorb different emotions, while bopping their heads.
 Since 2004, he released several projects: Uninvited, All Jokes Aside and his latest album, You Damn Right, mostly produced by Frado from Washington Heights. A music producer who has worked with Gucci Mane, French Montana, Jadakiss, Trey Songz and A.Z among others.